The next cycle of the Rapido! Composition Contest will begin Spring 2018!
Be sure you are on our email list to be the first one notified when Registration opens for the 5th cycle of this extraordinary and unique chamber music composition contest. The next cycle of Rapido! will open for composer registration April 23, 2018, compositions will be written in 14 days, from June 4-17 of 2018. Semi-Final concerts will occur in each region this Fall, and the National Finals are scheduled to take place on January 2019 with judges including Robert Spano and Michael Gandolfi.
Grand Prize Winner of the Rapido!® Take Four!! Composition Contest - Mark Buller!
The Rapido! 14 Day Composition Contest has achieved remarkable success over its four cycles to date, distributing many thousands of dollars in prize money and furthering the careers of numerous underrepresented and deserving classical composers. Rapido! is open to composers residing in the United States, and is a unique competition that requires speedy composition, with participants writing a new work in just 2 weeks!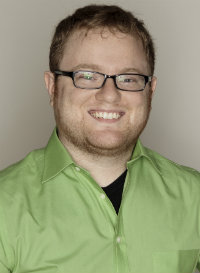 Congratulations to composer Mark Buller, the Southwest Regional Finalist for winning the National Grand Prize in January of 2016! Mark received a cash prize commission, and he spent two inspirational weeks at the "Hambidge Center for the Arts with a Rapido! Composition Residency sponsored by Rapido!. His expanded version of the Rapido! winning piece is called Motion Studies. It will be performed in five cities in 2016-2017 starting with a World Premiere in Atlanta, and he will have a new work premiered by the Atlanta Symphony Orchestra in June!

The Rapido! Take Four!! Cycle musicians, judges, and grand prize winner (left to right): Ted Gurch, Helen Hwaya Kim, Michael Gandolfi, Mark Buller, Libby Larsen, Robert Spano, Elizabeth Pridgen
Rapido!® Take Four!! Composition
Contest - National Finalists!
The most recent Rapido! competition - Rapido! Take Four!! took place in 2015-2016 and was a collaboration of five ensembles from Atlanta, Boston, Dallas, Detroit, and San Francisco. The competition's cash prizes totaled over $20,000, plus a residency at the Hambidge Center for the Arts and performances by all five ensembles and the Atlanta Symphony Orchestra!

The Five National Finalist Composers:
The National judges for this contest cycle were Robert Spano, composer and Music Director of the Atlanta Symphony; Michael Gandolfi, Composition Chair at the New England Conservatory; and Libby Larsen, Grammy-winning composer & co-founder of the American Composer's Forum.

Read the official Press Release to find out more.

Rapido!® Audience Favorite Prize Winner is Composer Louis Cruz!

The public has spoken! After tallying up the online votes for all five Finalists' pieces, New York-based composer Louis Cruz (the Northeast Finalist) has won the Audience Favorite Prize! Cruz will rceive a $500 cash prize for his piece MVC.

You can watch Boston Music Viva perform the work online at our YouTube page.





---

Four acclaimed chamber ensembles



| | | |
| --- | --- | --- |
| ATLANTA | | |
| BOSTON | | |
| DALLAS | | |
| DETROIT | | |

join with the Grammy award-winning


with prize monies totaling more than $15,000!

Cycle Three!! Winner Charles Zoll with Robert Spano at the premiere
of his work, May 2014. Photo by Jeff Rothman.

Founded by the Atlanta Chamber Players & The Antinori Foundation
to promote new works for chamber ensemble...and symphony orchestra!
In partnership with the chamber ensembles above, the Atlanta Symphony Orchestra, and the Hambidge Center for the Arts.