Archives
Information on the winners of all Rapido! contest cycles.
Rapido! Take Four!! National Composition Contest, 2015-2016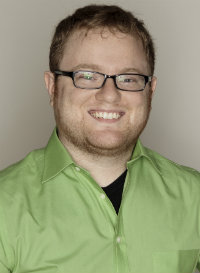 The Grand Prize Winner of the most recent Rapido! Composition Contest was Mark Buller! As a resident of Houston, TX, Mark won the Southwest Regional Semi-Finals and went on to win the National Finals in Atlanta, GA on January 17, 2016. Check our home page for upcoming performances of the completed winning commissions.
The Audience Favorite Prize of the Take Four!! Cycle was awarded to Louis Cruz, the National Finalist from the Northeast Region.
The 15 Semi-Finalist Composers:
Randy Bauer, Minneapolis, MN
Luke Dahn, Orange City, IA
Kevin Eppich, Cleveland, OH [Chosen as a NATIONAL FINALIST]

Louis Cruz, New York, NY [Chosen as a NATIONAL FINALIST]
J.P. Redmond, Yonkers, NY
Nathan J. Stumpff, Northfield, VT

Eric Benaim, Aventura, FL
Nickitas Demos, Atlanta, GA
Peter Van Zandt Lane, Athens, GA [Chosen as a NATIONAL FINALIST]

Mark Buller, Houston, TX [Chosen as a NATIONAL FINALIST and GRAND PRIZE WINNER]
Richard Hermann, Albuquerque, NM
Alex Luttrell, Lewisville, TX

Roman Baranskiy, San Francisco, CA
Leslie Hogan, Santa Barbara, CA
Kenneth Lim, Los Angeles, CA [Chosen as a NATIONAL FINALIST]


Rapido! Take Four contest is still ongoing! Click to find out more.



Rapido! Take Three!! 2012-2013, 50 States



Zoll and Paula Peace (far right) with the musicians who performed his work: (from left) Tim Whitehead, Elizabeth Koch Tiscione, Helen Kim and Brad Ritchie. (Photo by Tim Redman)


2012-2013 National Finalists

MARK
BERGER
LEANNA PRIMIANI
STEVEN SNETHKAMP
Northeast
West Coast
Midwest
Dream Dances
Holy Order:
Shaker Dances
Dances from The Luminiferous Ether

PIOTR SZEWCZYK
CHARLES
ZOLL
Southeast
Southwest
Twisted Dances
Bailes encima del escritorio de nuestra juventúd

---

The Rapido process worked brilliantly – discovering new voices while energizing patrons, musicians and audiences alike. ~ArtsCriticATL.com

Rapido! 2011 has been one of the most satisfying experiences of my professional life.
~John Elmquist, Rapido Take Two!! First Prize Winner

Rapido! Take Two!! National Finals Concert – January 2011




Far left & far right: ACP musicians–Brad Ritchie, Christina Smith, Paula Peace, Alcides Rodriguez
Back row: Rapido! Finalist judges–Dennis Hanthorn, Atlanta Opera General Director; Robert Spano, Atlanta Symphony Orchestra Music 

Director; Michael Gandolfi, Chair of Composition, New England Conservatory
Front row: Rapido! Finalists–Patrick Greene, Piotr Szewczyk, John Elmquist



---

Rapido! Take Two!! 2010-2011, 29 States

Atlanta Chamber Players, Atlanta, Southeast Region
Boston Musica Viva, Boston, New England Region
Fifth House Ensemble, Chicago, Midwest Region

Required Form & Instrumentation:
Suite of Miniatures & Flute/Clarinet/Cello/Piano

Rapido! Take Two!! 2011 First Prize Winner:

Photo by Nick Arroyo

John Elmquist

Midwest, Chicago, Illinois
Read Bio | Watch Video | Website


ELMQUIST: Junk Shot (2011)
World Premiere Oct 23, 2011
by the Atlanta Chamber Players

Rapido! Take Two!! 2011 Other Finalists:

Patrick Greene

New England, Boston, Massachusetts
Winner of Audience Favorite Prize
Read Bio| Watch Video | Website

GREENE: AbstractEXTRACTION


| | |
| --- | --- |
| I. | Elemental, structural |
| II. | Expressive |
| III. | Motoric |
| IV. | Immutable, eternal |




Piotr Szewczyk

Southeast, Jacksonville, Florida
Read Bio | Watch Video | Website

SZEWCZYK: Images from a Journey


| | |
| --- | --- |
| 1. | Through a Prism |
| 2. | Moonlight Passacaglia |
| 3. | Night's Embrace |
| 4. | Gypsy Ballroom |

---

Rapido! 2009, 11 States

Atlanta Chamber Players, Atlanta, Southeast Region

Required Form & Instrumentation:
Theme & Variations & Oboe/Violin/Viola/Cello/Piano

Rapido! 2009 First Prize Winner:

Jon Jeffrey Grier

Greenville, South Carolina
Read Bio | Website


GRIER: Diverse Variations on A-C-P (2010)
World premiere April 28, 2010
by the Atlanta Chamber Players


Download Concert